The roof plays an important role in keeping your home intact and structurally sound. Without a good roof above your head, your home is susceptible to various problems. To ensure you're getting the best roof, you need to hire the best contractor in your area.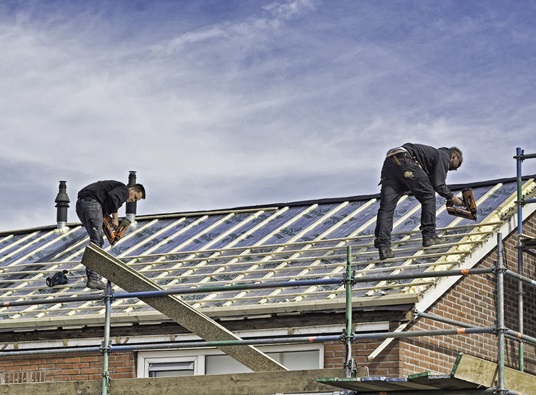 Here are four tips on choosing the best contractor for your roofing in Columbus, Ohio:
1. Research thoroughly and comprehensively. When looking for a roofing contractor, exhaust all your possible options. Researching online will help you find a local expert more efficiently. For a more specific set of results, simply enter your location together with the nature of the service that you need. Just make it a habit to verify everything that you see online. Confirm your searches by making a couple of calls and asking around.
2. Check the contractor's credentials. Does your prospective roofer have all the necessary documents, such as license, insurance, and warranty? Do they have enough experience? You wouldn't want to entrust your roof to someone who recently started, so be smart with your decision.
3. Ask for recent customer referrals. Requesting for tangible references will give you an idea on how a roofer actually works. The outcome of a roofing project always says a lot about the worker. You can also check with the client about the roofer's ethics. Additionally, referrals will keep you from hiring a contractor based on face value. Ask around for suggestions; sometimes, it's easier to hire someone who's referred by a friend.
4. Get into the nitty-gritty details. Lastly, get into the specifics with your prospective roofer. Have them elaborate their payment terms, job time frame, and other crucial matters in the contract. Be clear about your roofing project. If you have a specific brand or product in mind, be proactive enough to share it and ask what they think. This way, you'll know how far-ranging their expertise are and if they have something better to recommend.
Hiring a good roofing contractor is easy these days. We hope that our list has been helpful. Kerrigan Roofing & Restoration is the go-to roofers in Dayton, Ohio and surrounding areas. Many people trust us because our roofers are well trained and widely experienced. Moreover, we offer various services, such as replacement, maintenance, coatings, ventilation, and roof repair in Dayton, Ohio.
If you need a hand in your roofing project, feel free to call us at (937) 848-6056. We will be ready to answer your call and help you with your roofing needs.
"(Required)" indicates required fields