Highly Certified & Awarded Roofers Serving Central Ohio
Kerrigan Roofing and Restoration has talented, full-service roofers who are proud to be recognized by some of the industry's most acclaimed accreditations and awards. These awards and certifications validate all our efforts to serve our residential and commercial customers with the highest quality restoration solutions. With our award-winning services, ethical business practices and second-to-none products, we can bring complete peace of mind to your project.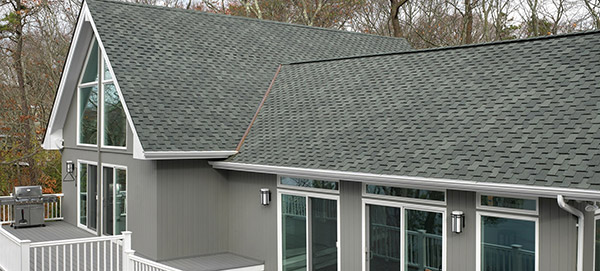 Manufacturer Certifications
Since 2008, Kerrigan Roofing and Restoration has been working hard to provide superior craftsmanship, solid warranties and outstanding customer service. Our roofers can bring all of that to the table through our many manufacturer certifications, which include:
Customer Satisfaction Awards
Kerrigan Roofing and Restoration has also received recognition for our approach to customer service, including several awards based on feedback from satisfied customers:
Our A+ rating is special because it shows our consistent commitment to top-notch customer service. But of all the accolades we've received in our 12 years of business, we're most proud of our success serving the local community!
GAF Triple Excellence Award Winner
The Triple Excellence Award is given to only the top Master Elite contractors, which means Kerrigan Roofing and Restoration is truly the cream of the crop! The Triple Excellence Award includes the following distinctions:
Installation Excellence Award – Recognizes multiple "perfect" installation projects based on detailed inspections performed by GAF experts.
Training Excellence Award – Demonstrates our unwavering commitment to ongoing technical training.
Consumer Protection Excellence Award – Recognizes our commitment to educating our customers about the benefits of installing a complete roofing system with superior warranty coverage.
Request a Project Consultation Today
When you want to work with award-winning local roofers who offer affordable pricing, extensive attention to detail and exceptional customer service, reach out to Kerrigan Roofing and Restoration. Please give our experts a call at (937) 848-6056 in Xenia or (614) 373-2519 in Dublin, or contact us online to schedule a hassle-free project consultation.
"(Required)" indicates required fields