Efficient Gutter Installation Services Since 2008
The weather conditions in Central Ohio can be downright unpredictable. To handle the rain and other elements, your home should feature strong gutters, downspouts, and gutter guards. We don't want you to ignore your drainage system until it gets clogged and leads to flooding, so let Kerrigan Roofing and Restoration install high-quality seamless gutters on your home.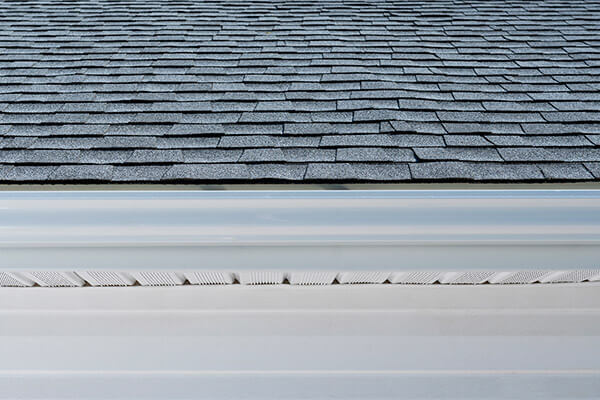 Our aluminum gutters come in many different styles and colors, making it easy to customize an attractive finishing touch on your roof system. And better yet, our durable gutters resist water leaks, bends, and splits! The experts at Kerrigan Roofing and Restoration have top-notch products and second-to-none gutter installation services.
Improved Gutter Technology
Today's modern gutter systems are much more innovative than gutters produced several years ago. Gutters used to be installed with nails or spikes, which penetrated the back of the gutters and created square-shaped holes. Small amounts of water could infiltrate the surrounding wood or siding through those holes, which led to the unfortunate deterioration of the materials behind the gutters.
Add to that snow or other debris putting weight onto the gutters, and you would end up with gutters that pulled away from your home and caused even more property damage.
Kerrigan Roofing and Restoration doesn't want your home to suffer from subpar gutters. That's why we professionally install seamless gutters with hidden bracket hangers positioned approximately every three feet. The hangers clip into the front of the gutter and slide over the back via a screw that runs into the fascia board, giving you a much more secure drainage system with significantly less chance of leaking!
Preventative Gutter Maintenance
Our gutter installation services are top-notch, but you should still have your gutters professionally inspected and cleaned at least twice a year. Of course, you can still do your part to keep your gutters performing well. For example, removing any noticeable debris like baseballs, leaves, twigs, and acorns can help prevent obstructions and flooding.
For even more protection, Kerrigan Roofing and Restoration can install Leaf Relief, a trusted aluminum leaf guard system that lays flat on top of the gutter and secures to its front lip with zip screws. This system features a vinyl seal that fits tightly against the fascia or drip edge, which is made of a solid aluminum sheet punched with small holes to limit the amount of debris that can pass through.
We also offer Shur Flo gutter guards, featuring an aluminum insert that allows water to easily drain and prevents debris buildup while being nearly invisible from the ground. The Shur Flo system includes a 20-year transferable warranty.
Our affordable gutter protection options are a vital part of keeping your gutters clean and clog-free!
Request a Free Estimate Today
Call Kerrigan Roofing and Restoration at (937) 848-6056 in Xenia or (614) 373-2519 in Dublin, or contact us online to request a free estimate on new gutters, leaf guards, gutter installation services or any other drainage solution.
"(Required)" indicates required fields