Time-Sensitive Roof Repair After A Storm
In the Midwest, hail is a very real threat to the structural integrity of homes and businesses. With hail and high winds come roof damage of all kinds. No one is immune to the wrath of Mother Nature, but you can rest easy knowing you have local roof repair experts on your side. Kerrigan Roofing and Restoration LLC can help you clean up, repair, and restore your roof after severe weather moves through.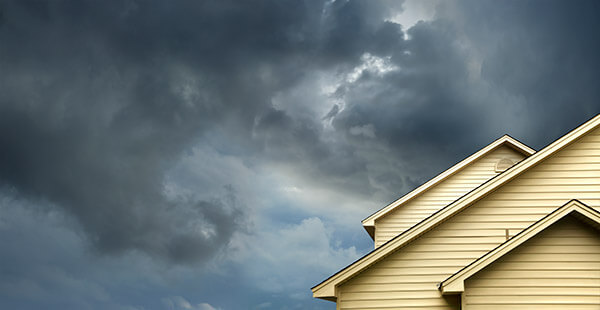 Storm Damage Repair Experts
When storm damage wreaks havoc, the roof repair experts at Kerrigan Roofing and Restoration can get you back on your feet with minimal disruption. We specialize in restoring residential and commercial properties after disasters, and we can work with your insurance company to get you back in your home or business quickly and get you the compensation you need for quality repairs.
We understand how devastating a disaster can be to a family or business, and we share your sense of urgency. When the storm hits, Kerrigan Roofing and Restoration can help!
What To Do When Storm

Damage Strikes
If a storm blows through your community, the first priority is keeping yourself and your family, employees, and customers safe. Wait until after the storm moves on to assess your property. Once it's safe to go outside, look carefully for any downed branches or power lines and check the following elements:
Professional Storm Damage Inspections
Damage caused by storms and hail can cause anything from minor repairs to a total loss. You may be able to spot some of the damage yourself, but the professionals at Kerrigan Roofing and Restoration can bring a critical eye to your property. We're trained to help with:
Kerrigan Roofing and Restoration can work with your insurance adjusters and agents to make sure all repairs are completed correctly, within budget, and on time. When you're on the hunt for no-nonsense exterior restorations and roof repair services, reach out to our specialists for a free storm damage inspection.
Request a Free Inspection Today
Call Kerrigan Roofing and Restoration at (937) 848-6056 in Xenia or (614) 373-2519 in Dublin, or contact us online to request a free inspection. We look forward to personalizing an effective repair solution to restore the livability and longevity of your structure!
"(Required)" indicates required fields