Quality Commercial Roof Repair Services in Central Ohio
When a large hailstorm or high winds hit our area, damage to your business or commercial property can occur in a surprisingly short amount of time. Storm damage can range from a few missing shingles to a total loss, and it can result in mold growth, water damage and destroyed equipment that majorly disrupts your employees, customers and business. Kerrigan Roofing and Restoration LLC doesn't want your productivity to be destroyed by storm damage, which is why we offer efficient and effective commercial roof repair services.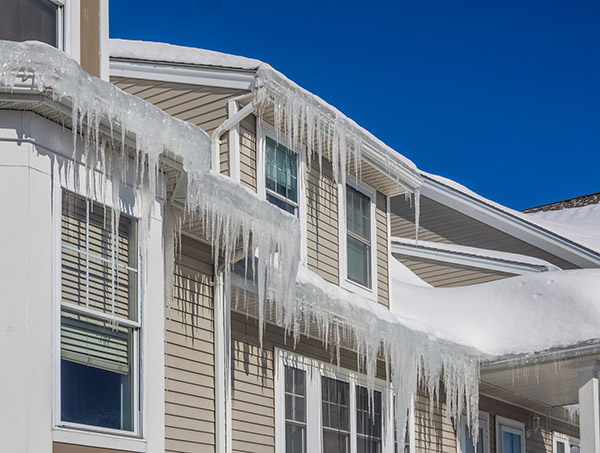 Get Back Up and Running Fast
Successful restoration depends largely on a fast response to the loss. Kerrigan Roofing and Restoration understands the urgency associated with getting your business or commercial property back into operating condition. Our experienced inspectors will quickly arrive at your property and thoroughly assess the damage to your building. And because we have vast insurance claims expertise, we can communicate with your insurance adjuster to get approval for all the necessary roof repairs. 
Kerrigan Roofing and Restoration is a knowledgeable and experienced commercial roof repair expert. Issues that remain undetected by companies specializing in residential roofing are no match for our roofers! We're highly trained to identify even the most hard-to-spot problems, so you can feel completely confident that your roof is in capable hands. Combine top-notch roofing products and full warranties to our impressive commercial roof repair expertise, and you can rest easy knowing Kerrigan Roofing and Restoration will restore your property with as little disruption as possible. 
Full-Service Commercial Storm Damage Solutions
Our commercial storm damage services include:
24-hour emergency service
Comprehensive inspections & estimates
Roof repair & replacement
Dent repair
Tree & debris removal
Tarping
Window board-up
We've got every element of your commercial storm repairs covered, so reach out to Kerrigan Roofing and Restoration when you need us most!
Contact Us for Quick Storm Damage Repairs
Whether you need a shingle replaced or an entire roof redone, contact Kerrigan Roofing and Restoration right away for commercial storm damage assistance. Please call our local team at (937) 848-6056 in Xenia or (614) 373-2519 in Dublin, or contact us online to request our 24/7 emergency commercial roof repair services.
"(Required)" indicates required fields