Proudly Giving Back to Our Troops
Since 2008, Kerrigan Roofing and Restoration has been a well-respected roofing company with deep local roots. We're proud to serve the Central Ohio communities where we live and work, and our entire team is dedicated to leaving each customer completely satisfied. It's that commitment to top-level customer service that motivated us to earn the GAF Master Elite® factory certification. Through intensive manufacturer training and ongoing continuous education, Kerrigan Roofing and Restoration joined the 3% of roofing contractors in the United States that are Master Elite certified.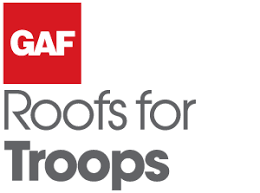 Our factory certification gives homeowners access to long-lasting warranties, premium roofing products and second-to-none installation techniques. And even better than that, it allows us to give back to the troops who protect everything we cherish!
Exclusive Rebates for Active Military, Veterans & Retirees
As a factory-certified GAF Master Elite roofing company, Kerrigan Roofing and Restoration can offer U.S. military troops, veterans and retirees a $250 rebate on the installation of a new GAF roof. To be eligible for the rebate, you must meet the following qualifications:
Be an active member, veteran or retiree of the U.S. military
Be a legal resident of the United States
Purchase GAF asphalt shingles & qualifying accessory products
Cover your investment with an enhanced manufacturer warranty
Kerrigan Roofing and Restoration would be happy to discuss the details of the rebate process with you. We appreciate the sacrifice of our military members, so reach out and let us give back with a GAF Roofs for Troops rebate.
Contact Us Today to Learn More
Our experts are well-versed in the Roofs for Troops program and we'd love to walk you through the rebate process. Please give Kerrigan Roofing and Restoration a call at (937) 848-6056 in Xenia or (614) 373-2519 in Dublin, or contact us online to learn more about the program qualifications.
"(Required)" indicates required fields