Trusted Roofers Serving Greater Dayton & Greater Columbus, OH
Finding reliable roofers you can trust is often half the battle when you're trying to select a roofing company. When you partner with Kerrigan Roofing and Restoration, you can rest easy knowing we have a highly qualified, experienced team of top-notch professionals who keep your best interests in mind. We know you have a busy life and don't have time to waste on sub-par contractors who only care about their bottom line. Our reputable roofers have the skills to perform superior roofing services – all while respecting your time, budget and property.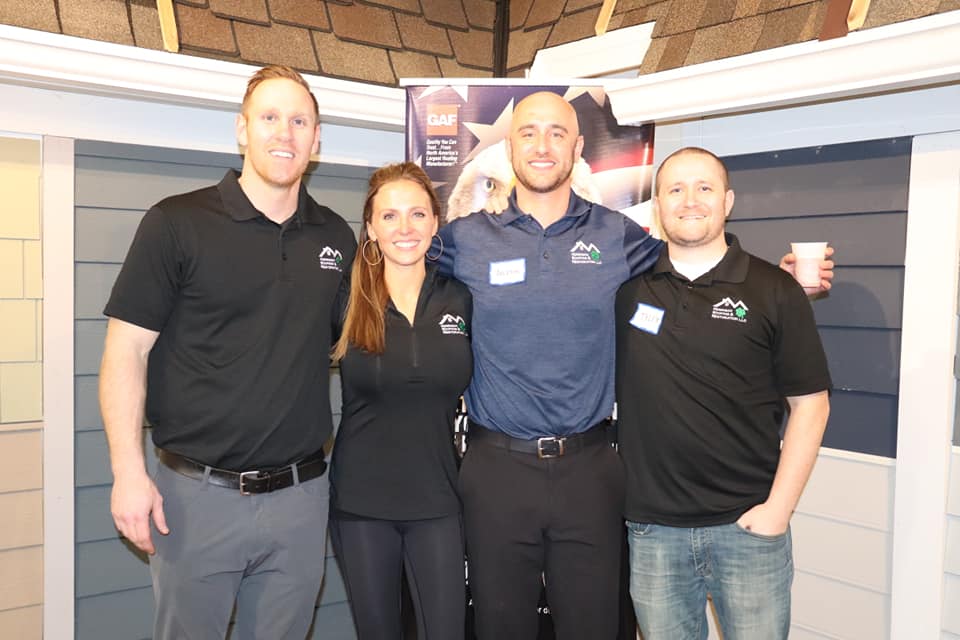 Since 2008, Kerrigan Roofing and Restoration has taken great pride in hiring only the best licensed and insured roofers. We take the time to match our skills with your needs, with a goal of 100% customer satisfaction on each and every project. Our team would love to add you to our loyal customer base, so read on to learn more about our talented and friendly roofers!
Aaron Kerrigan, Founder & Owner
After graduating from The Ohio State University (OSU) with a Bachelor of Consumer Science degree in Sales & Marketing, Aaron Kerrigan founded Kerrigan Roofing and Restoration in 2008. While in college, Aaron spent his free time playing for the OSU Rugby Club, where he also served as the social chair. He also met his lovely wife, Maggie, while attending OSU.
But it was Aaron's professional experiences while in college that helped form the idea for Kerrigan Roofing and Restoration. While attending OSU, Aaron had the honor of working for two different roofing companies. He learned the ins and outs of the business while working with insurance adjusters, leading crews on job sites and being recognized as the #1 salesman for one of the multi-location roofing companies he worked for.
When he graduated from OSU, Aaron realized his dream of starting his own roofing company close to home. His father, Steve Kerrigan, was a huge supporter of Aaron's dream, and before he lost his battle with cancer, Steve encouraged Aaron to go for it. The LLC for Kerrigan Roofing and Restoration was established on March 17th, St. Patrick's Day. As an Irishman, Aaron knew that the clover was meant to be his company logo.
As a business owner, Aaron enjoys helping provide solutions to customers by educating them about their options, along with the top warranties in the industry. It's being more than a roofer through education and supporting staff that allows Kerrigan Roofing to use top materials and offer better value to customers.
Outside of work, Aaron enjoys spending time with Maggie and Sawyer, snowboarding and supporting animal rescues.
Tyler Larson, Production Manager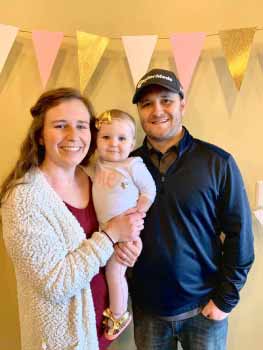 I grew up in Kettering, OH and attended Kettering Fairmont High school.I went on to get a four degree in Middle Childhood Education at Wright State University. My wife and I started dating our senior year of high school and have been married for almost six years. We have a daughter, Payton, who just turned one in February.
My role at Kerrigan Roofing and Restoration is to schedule our roof builds, order materials, and communicate with our customers as to when everything will be happening. I'm a firm believer that you can never over-communicate.
When I'm not at work, I love hanging out with my wife and daughter. I also enjoy watching sports, playing golf and fishing.
Jon Spencer, Sales Manager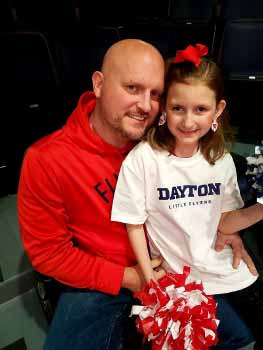 To me, Dayton is home and always will be. It's where I was raised and where I'm raising my family. I graduated from Northmont HS and then began a 23-year career in law enforcement. I graduated from the Ohio Highway Patrol Peace Academy, where the values of service with integrity were deeply engrained in who I am today. My promise to you is not perfection but is to handle any situation that arises in a timely manner while maintaining the integrity and the interest of our company and the consumer alike.
When not at work, I enjoy making memories with my daughter. We enjoy Dayton Flyers games, Reds games, Kings Island, camping, and vacations to the beach.
I look forward to serving you in the near future!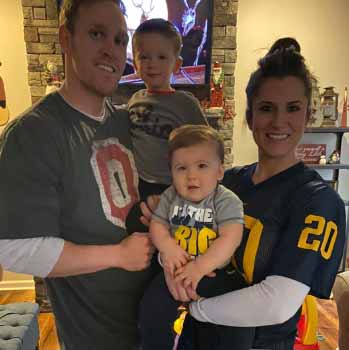 Spencer grew up in the village of St. Paris, Ohio and graduated from Graham High School in 2004. During his tenure there he was a 3-sport athlete and a member of the national honor society. After High School, he attended the University of Findlay to pursue his bachelor's degree in Strength & Conditioning and obtained his associate's degree in Personal Training as well. He rounded out his University experience by participating on the varsity baseball team.
Soon after graduating in 2008 Spencer decided to stay in school for a couple of years and attended graduate school at Findlay while taking on duties as a graduate assistant. His educational experience in graduate school landed him two different jobs teaching English in South Korea for a year. Immediately after his stint in Korea, Spencer took the next 3 months traveling to Malaysia, Thailand, France, Germany, Italy, and the Czech Republic before ending his travels in India for 2 months. Upon arrival back to the States, Spencer eventually found his way into Crossfit and was a coach for almost 7 years. During his time there he worked his way up to a Level 3 coach and met his beautiful wife Amy.
Spencer and Amy have been married for 4 years and have two energetic and handsome boys Louie(3) and Joey(1).
After work, Spencer enjoys spending his evenings with the family watching movies, playing with cars and dinosaurs with the boys, or playing baseball in the back yard. In his free time, he enjoys hunting, shooting sports, occasionally taking on a home project, and riding his motorbike.
Courtney Hillis- Office Assistant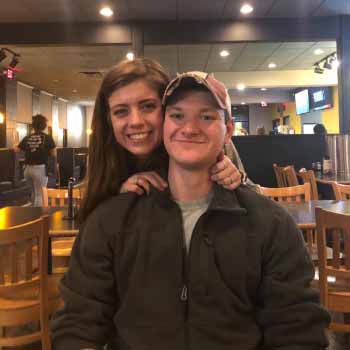 I am an alum of Springboro High School. I continued my academic career at Wilmington College and graduated cum lade with a major in criminal justice and a minor in psychology. Throughout my academic career, I played basketball and tennis. Sports have always been a big part of my life and they have taught me the values of leadership and teamwork, which are essential at Kerrigan Roofing. I waitressed through college and enjoyed building relationships with customers, so I decided to stay within the customer service industry.
When I have free time, I love spending time at the lake with my family, going to the gym, and getting together with friends. Recently, I have enjoyed planning my wedding with my Fiancé, Jarom, which is approaching quickly. This is the most exciting time of our lives, and I am beyond grateful to be the newest member of this company!
As the new office administrator at Kerrigan Roofing, I look forward to assisting you all in any way that I possibly can. I'm excited to begin my career here and to continue to grow with this company!
"To win without risk is to triumph without glory!"- Corneille
Reach Out to Our Knowledgeable Team
Our entire team would love to help turn your renovation dreams into a reality. Please call Kerrigan Roofing and Restoration at (937) 848-6056 in Xenia or (614) 373-2519 in Dublin, or contact us online to learn more about our talented roofers and full-service restoration solutions.