Vinyl Siding Offers Your Ohio Home a Protective Layer
Kerrigan Roofing and Restoration is a premier siding and roofing contractor, so you can count on high-quality solutions and affordable prices every time! One of our outstanding solutions is vinyl siding. If you're tired of scraping and painting your home every few years, let us install long-lasting siding and eliminate that hassle. From its longevity and strength to its beauty and value, there are many benefits to incorporating vinyl siding to your home.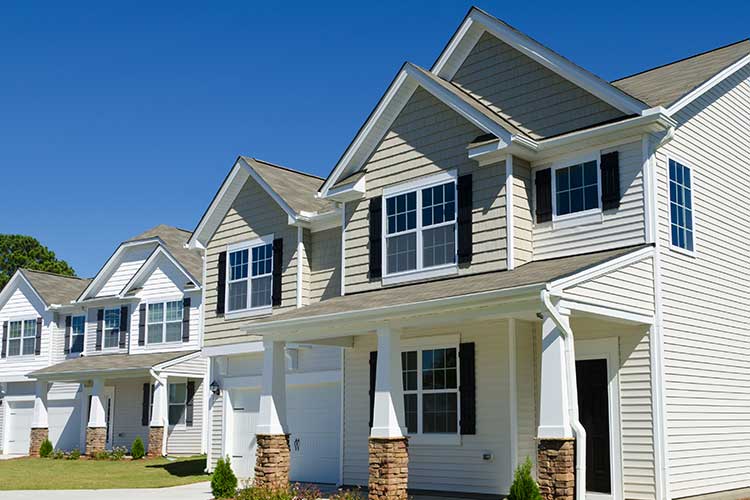 Vinyl siding offers many benefits to homeowners, including:
Value. With the costs of maintaining your home always on the rise, it's important to focus on home improvement projects that boost the curb appeal and value of your house. Long-lasting, beautiful vinyl siding can achieve both goals.
Energy efficiency. Vinyl siding can help maintain your home's interior temperature and let your heating and cooling system work more efficiently. That means you can enjoy cost savings on your monthly utilities.
Visual appeal. Vinyl siding offers all the beauty of wood finish, but without the high cost or maintenance hassle.
Strength. Vinyl siding never dents, chips, peels or rots, so the repair bills are practically non-existent. And because most siding products are rated for winds up to 110 mph, they also resist the weather and elements extremely well.
Easy Maintenance. The upkeep is simple. All you have to do is wash your exterior siding with a garden hose, soft-bristled brush and diluted solution of your choice.
Request a Free, No-Obligation Quote
Tough, attractive vinyl siding can maintain the beauty of your home for many years to come. Please give Kerrigan Roofing and Restoration a call at (937) 848-6056 in Xenia or (614) 373-2519 in Dublin, or contact us online to learn more about our high-quality vinyl siding products and services.


Our unmatched skill, attention to detail and budget-friendly pricing make Kerrigan Roofing and Restoration your best choice for vinyl siding. So reach out, because we'd love to help you find the best type, color and style of vinyl siding to compliment your home!
"(Required)" indicates required fields