High-Quality Residential Roof Repair Services to Erase Storm Damage
At Kerrigan Roofing and Restoration, storm damage is just as upsetting for us as it is for everyone else in the community. That's because we live and work here, too – so when your home suffers storm damage, so do ours.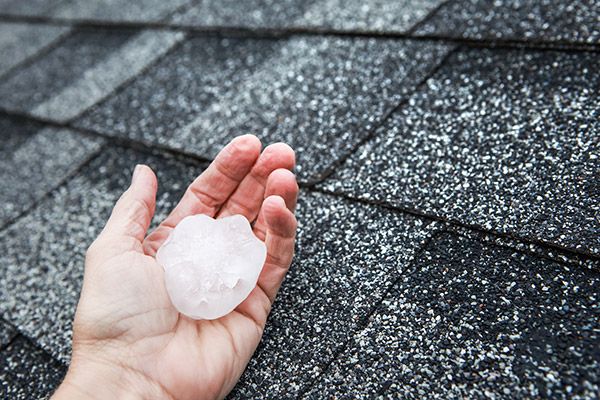 From start to finish, Kerrigan Roofing and Restoration will be there when you need us most. When the weather turns bad, our team will work fast to protect your home from further wind and water damage. When the weather clears, we'll work tirelessly until all our residential roof repair projects are complete and our neighbors' homes are back to their original conditions. And just as importantly, we'll be there to provide all the follow-up service you need. We've been the reliable roof repair expert since 2008, and we'll be here to serve you for many more decades to come!
Expert Residential Storm Damage Repairs
Mother Nature can unleash her fury when you least expect it. Fortunately, Kerrigan Roofing and Restoration specializes in residential roof repair and replacement services. Let us help you get back on your feet with the following services:
Roof repair due to wind & hail damage
Roof replacement
Gutter repair & replacement
Tree & debris removal
Tarping
Window board-up
Roof repair due to wind & hail damage
Roof replacement
Gutter repair & replacement
Tree & debris removal
Tarping
Window board-up
In the aftermath of severe weather, so-called "storm chasers" will begin travelling around the state. Unsolicited, they'll begin knocking on doors looking to make quick cash off of homeowners who are eager to get their homes repaired. While there are legitimate out-of-town contractors who perform quality storm damage repairs, many storm chasers operate unethically. The worst kind take money for repairs, do subpar or no work and then move on to the next town before homeowners realize what happened.
To avoid being ripped off, hire only a reputable local roofing company. Kerrigan Roofing and Restoration is a factory-certified GAF Master Elite™ roofing contractor dedicated to ensuring the highest quality products and services. We work with insurance adjusters and agents on your behalf to ensure that all repairs to your home are completed correctly. That's the kind of high-level service you deserve when storm damage wreaks havoc on your roof, so reach out to Kerrigan Roofing and Restoration for all your residential roof repair needs.
Contact Us for Fast Response to Storm Damage
Kerrigan Roofing and Restoration is the big-town roofing company that meets all your roofing needs with a friendly, small-town attitude! For fast repair of any residential storm damage, call (937) 848-6056 in Xenia or (614) 373-2519 in Dublin, or contact us online.
"(Required)" indicates required fields