Beautiful & Durable Exterior Siding for Central Ohio Homes
Since 2008, Kerrigan Roofing and Restoration has helped Ohio residents protect their homes with attractive, long-lasting exterior siding. Our skilled technicians provide the highest quality siding installation and repair services, so if you'd like to upgrade the look and performance of your home, reach out to our team. We also utilize Tyvek® house wrap, light blocks, and hose fixtures in our installations for a beautiful finish to your siding project.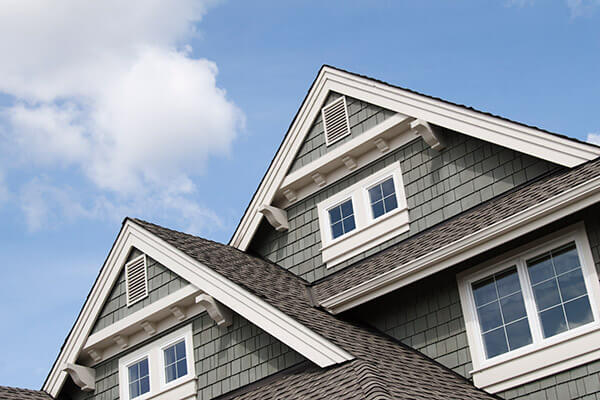 Professional Siding

Replacement Services
Kerrigan Roofing and Restoration installs vinyl and fiber cement exterior siding. Both products offer reliable protection against heat, moisture, and other forces. These versatile siding products also come in many different colors and styles, which means you have endless design possibilities. Our exterior siding is visually appealing and highly functional, and when it's installed by our trained professionals, you can count on the protection that lasts.
In addition to our siding replacement services, Kerrigan Roofing and Restoration also offers siding repairs. If age or severe weather has wreaked havoc on your siding, our team can customize an efficient repair solution.
We can find holes, warping, or any other damage and educate you on your options, whether it's short-term or long-term. And we'll make sure to completely clean up our mess before we go. Total customer satisfaction is always our goal, so from start to finish, you can trust your repair project to Kerrigan Roofing and Restoration.
Cost-Saving Siding Maintenance
We install and repair a variety of siding products, but we also take great pride in helping our customers maintain their home improvement investment. When we install your exterior siding, we can help you maintain its quality and enhance its longevity. Kerrigan Roofing and Restoration has proven installation methods and quality materials that will keep your siding clean, functional, and strong for years to come.
Contact Us Today To Learn More
If your home needs siding replacement, repair, or maintenance services, don't hesitate to contact Kerrigan Roofing and Restoration. Give our friendly local team a call at (937) 848-6056 in Xenia or (614) 373-2519 in Dublin, or contact us online to learn more about our high-quality exterior siding products and services. Ask us about siding financing too!
"(Required)" indicates required fields