We are all creatures of comfort, especially when it comes to our homes. Whether it's the state-of-the-art home theater system, or a tranquil bathroom, homeowners sometimes spend a lot to achieve the level of comfort they want. That is, until the house becomes unbearable during the summer. You may realize that one of the most important things you should invest in is a well-insulated home.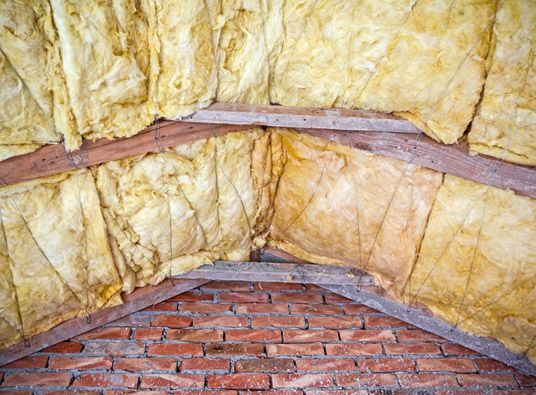 Keep in mind that the state of Ohio requires residents to maintain a well-insulated home. Insulation plays a significant role in energy efficiency, as it keeps your home warm during winter, while keeping it cool during summer. Be mindful of your property's R-value, which measures a material's capability of resisting heat conduction. As the top roofing contractor in Dayton, OH and Cincinnati, Kerrigan Roofing & Restoration provides pointers on why a home with great insulation is a must.
Reduces Your Cooling and Heating Costs
Less is better, and more so when it comes to bills. A well-insulated home not only saves energy, but also money. It's an investment that benefits you long after the installation.
Keeps You Comfortable
Keep the warmth inside your walls in the bleak winter. You can experience a refreshing breeze without breaking into sweat in the summer. A home with proper insulation helps you maintain the temperature you want and need all year round.
Helps You Stay Healthy
It's important to have a safe, indoor environment, especially with the quality of air you breathe. Resist the health hazards of accumulated fungi, mold or mildew in your house with good insulation. In the long run, it would save you from the cost of repairs, too.
Minimizes Noise Level
Insulation can help minimize sound transmission across the walls of your home. It's such an excellent sound absorber that you can always enjoy a well-deserved night's sleep without worrying about external noise.
There are many things that make a home worth living in, and insulation is among these priorities. Let Kerrigan Roofing and Restoration provide you with quality roofing in Cincinnati, OH and Dayton. We provide a variety of roofing services, from new construction to repair and maintenance.
For all your roofing needs, turn to us for help.. Take the first step to having a better home by calling us today.
"(Required)" indicates required fields