Your home is such an important part of your life. Unfortunately, just like the interior of your home, the exterior can become worn down, too old, or outdated. Replacing exterior protection like your roof helps protect your home's invest and is a top priority. An energy-efficient home will increase the quality of your life by making your home more comfortable and reducing your bills.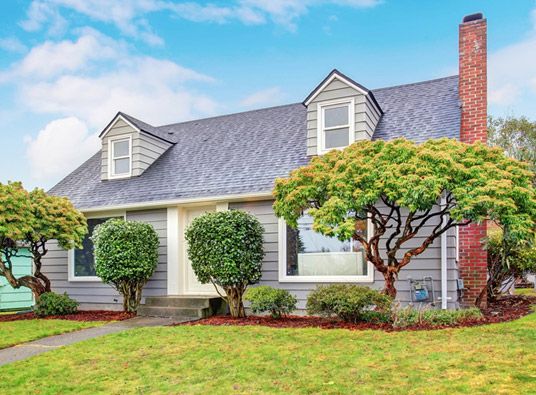 Kerrigan Roofing and Restoration suggests these home improvement projects to increase your home's energy efficiency:
Energy-Efficient Windows
Windows are the highlight of your home's design, so if you have windows that are decades old, it can affect your home's appeal. Old windows also tend to lose their energy efficiency, leading to higher energy bills as your air conditioning has to work harder. As the experts on residential and commercial roofing in Columbus, Ohio, we can help you ensure lower bills and prettier windows.
We can install replacement windows from top brands, such as Thermolock windows made by Hallmark. These windows are designed specifically for northern climates that experience colder weather so that they maintain their energy efficiency. Thermolock windows are available in several colors and finishes. These are durable and require low maintenance. We also have a variety of grids available for these windows, as well.
Cool Roof
Another way to boost your home's energy efficiency is to install cool roofing in Columbus, Ohio. As a GAF Master Elite™ contractor, we are trained to install their full range of products, including GAF Timberline® Cool Series shingles. These shingles have special granules that reflect the sun's heat and prevent your attic from heating up. This reduces the load on your air conditioning, helping you save on your utility bills.
Insulated Siding
For total energy-efficient performance, your home's siding needs an upgrade. Kerrigan Roofing and Restoration can install vinyl siding and James Hardie® fiber cement siding. Both of these siding types can be insulated to increase your home's energy efficiency. Each option possesses unique benefits and features, and we can help you determine the best choice for your home.
Fall is the perfect time for home improvement projects. The impact of a new roof, siding, and windows will increase your energy efficiency, reduce your bills, and make your home more comfortable in the upcoming winter months. As part of our dedication to quality, we took the time and effort to become a GAF Master Elite™ Contractor, making Kerrigan Roofing and Restoration part of the top 3% of all roofers in North America.
In addition, our Angie's List Super Service Award reflects our commitment to excellence and customer satisfaction. When it comes to window, roof, or siding installation, you can be sure that we will do it quickly and hassle-free. Give us a call if you would like to learn more about our products and services, or if you would like a free estimate.