While it may be freezing outside, the cold season shouldn't stop you from implementing your home improvement plans. In fact, this is the perfect time to do these tasks. Give your family a more comfortable home amidst the cold weather.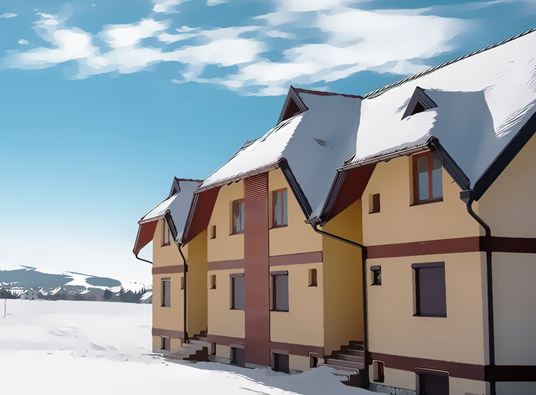 Kerrigan Roofing & Restoration, the most trusted roofing contractor in Cincinnati, OH, can help bring the comfort you need for your home. Consider these handy tips to make your home cozier and more efficient:
Weatherize your windows — One of the most effective ways to keep the right amount of heat inside your home is by sealing your windows. Drafty windows let in unwanted cold, bringing discomfort to your household. For a lasting solution, install replacement windows from Kerrigan Roofing & Restoration. We offer a wide variety of window types that are highly durable and energy-efficient. Their energy-saving features help improve interior heat and lower your utility bills.
Keep your roofing in tip-top shape — Avoid leaks and water damage by monitoring your roof's condition. Look for missing or damaged shingles; have these replaced to prevent water from seeping through your ceiling. If your roof is too old to maintain, upgrade your roofing in Cincinnati, Ohio with the help of Kerrigan Roofing & Restoration. We provide quality roofing systems, as well as roof installation, repairs, and maintenance.
Clear out your gutters — Clogged gutters block water flow, causing leaks and damage to your home's foundation. Take the time to remove leaves and other debris from your gutters and downspouts to prevent water damage. You may also upgrade your gutters for maximum protection. Our seamless gutters can provide a lasting protection for your home, as these resist leaks, bends, and splits, unlike traditional gutters.
Install the right siding — Your siding is vulnerable to damage, as these primarily receive the impact of harsh weather conditions. This is why it's crucial that you use the right materials for your exteriors. Our low-maintenance vinyl siding is the most ideal option. With its high level of durability, rest assured that your exteriors can withstand even the worst storms.
The cold season doesn't need to be dull and uncomfortable. Give a more vibrant and warm atmosphere to your home by considering these tips. Nevertheless, you need the help of professionals to carry out these projects effectively.
Kerrigan Roofing & Restoration is the leading name when it comes to home improvement in Ohio. We have the tools and expertise to help you meet your needs — from your roofing and gutter projects, to your windows and siding replacement. Learn more about how we can help by calling us today.
"(Required)" indicates required fields