If you're thinking about recoating your roof, go for silicone-based roof coatings. While these offer numerous benefits, silicone coatings are most notable for their extreme durability and low-maintenance properties.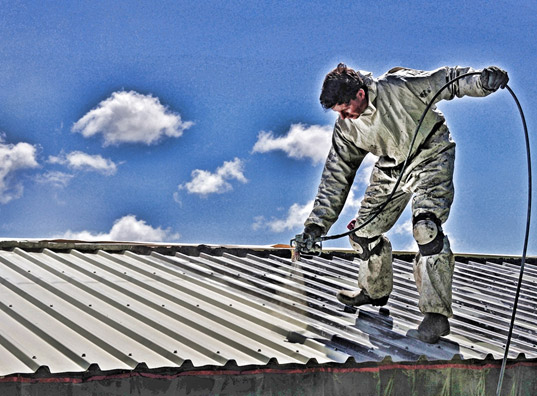 As the premier company for roofing in Dayton, OH, and the local regions, Kerrigan Roofing & Restoration recommends silicone coatings for your OH home. Trust Gaco, the leading brand for silicone coatings nationwide, to ensure you get the best roofing coating available. In this post, we talk about GacoRoof® Coating's significant features, along with its benefits.
GacoRoof® Coating
When it comes to silicone-based roof coating, Gaco is the name to call. GacoRoof is made of 100% silicone, protecting your roof against damaging elements, including leaks and permanent ponding water. With GacoRoof, you can retain the good shape of your aging roof. It guarantees excellent lifetime protection, so you'll never have to worry about recoating your roof every year.
Advantages of Using GacoRoof Coating
Acrylics, asphalt, and other roof coating alternatives tend to soften when exposed to ponding water. GacoRoof stands out because of its unique silicone chemistry that outperforms others in terms of durability. Some of the most significant benefits of GacoRoof Coating are:
Water resistance – GacoRoof coating is not water-based, unlike acrylic coatings. Its silicone makeup resists moisture, allowing it to withstand heavy ponding water any time.
Maintenance-free features – You no longer have to apply recoating in the next years. It can also resist mold, mildew and rusting, extending the longevity of your roof.
Unmatched product warranty – GacoRoof coating comes with an excellent 50-year product warranty from its manufacturer. You may also enjoy labor and material warranty for up to 20 years.
Considering Ohio's weather, it's important to invest in a product that will ensure your roof's resistance to the elements. Apply GacoRoof Coating on your roof today. Kerrigan Roofing & Restoration, the top roofing contractor in Cincinnati, OH, is an exclusive supplier of Gaco products. Rely on us to help you apply the most reliable coating available for your roof.
With its top-of-the-line features, you can never go wrong with GacoRoof Coating. Get in touch with us today to learn more about this exceptional product.
"(Required)" indicates required fields