Functional & Affordable Commercial Roofing Solutions for Businesses in Greater Dayton, OH
Kerrigan Roofing and Restoration is the commercial roofing expert local property owners turn to time and again for the highest quality service. From our top-of-the-line materials to our full-service roofing solutions, we can design and install the right roof for any commercial structure.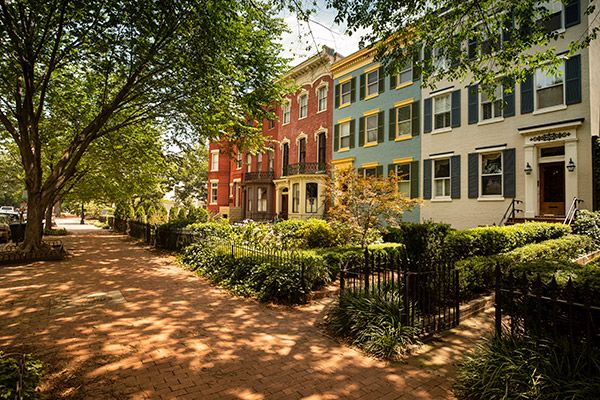 Commercial Roofing Services
To keep your business, employees and customers safe, you need a commercial roofing system that's built to last. A leaky and damaged roof can put your people, products and equipment in great danger, but the experts at Kerrigan Roofing and Restoration can personalize an effective and long-lasting repair or replacement solution. From retail stores to churches and everything in between, we know how to design roofing systems for a variety of commercial properties. We're qualified and highly trained to install a diverse range of commercial roofing materials, including:
Dimensional shingles
Flat roofs
EPDM/rubber roofs
TPO roofs
Metal roofs
Shake roofs
Tile roofs
And more!
Dimensional shingles
Flat roofs
EPDM/rubber roofs
TPO roofs
Metal roofs
Shake roofs
Tile roofs
And more!
Affordable Roof Maintenance
Besides providing the highest quality installation and repair services, Kerrigan Roofing and Restoration also offers commercial roof maintenance services. After we install a new roof, our talented commercial roofing specialists can work with you to set up a routine maintenance schedule. Professional maintenance can keep your complex commercial roof performing its best for many decades. By safely locating and repairing minor damage in its earliest stages, we can protect the structural integrity of your building and help you avoid premature and costly deterioration.
Contact Our Locally Owned Roofing Company
As a locally owned and operated roofing company, we put what we earn back into our Ohio economy. We're proud to serve our valued communities with quality commercial roofing services, and our deep roots in the area keep us committed to protecting businesses in Greater Dayton and Greater Columbus with dependable roof systems.
If your commercial structure needs second-to-none roofing services, please call Kerrigan Roofing and Renovation at (937) 848-6056 in Xenia or (614) 373-2519 in Dublin, or contact us online.
"(Required)" indicates required fields