Your roof is the shield that protects your building from the harsh elements. Keep in mind, however, that it's constantly exposed to the harsh sun, winds, rain, and snow. If your roof's performance becomes compromised, you'll be risking costly damage to your business. That's why hiring the right roofing company for your commercial roofing needs is important. Kerrigan Roofing and Restoration explains why we are the best choice.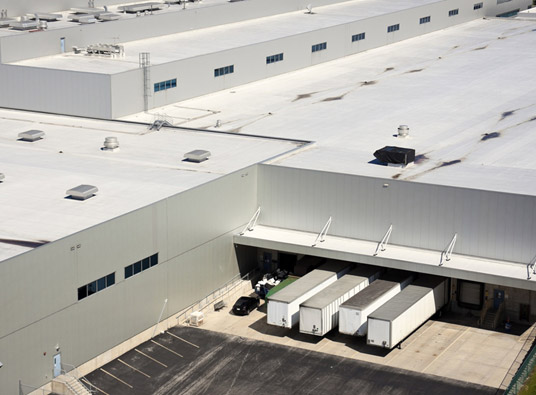 Our Range of Services
Part of what makes us the preferred roofers in Dayton, Ohio is our expertise in handling all sorts of commercial roofing projects. We are fully qualified and trained to handle TPO roofs, EPDM/Rubber roofs, flat roofs, tile roofs, shake roofs, metal roofs, gutters, gutter guards, and dimensional shingles. We are fully equipped to perform these projects on everything from retail stores to condominiums.
In addition, we are storm damage repair specialists. It's essential that you call a certified professional company like us when your commercial roof is damaged by a large hailstorm or high winds. We can detect hidden problems that are sometimes missed by companies that only focus on residential roofing. We will arrive quickly, assess the damage to your building thoroughly, and communicate with your insurance adjuster to get approval to proceed to repairs.
Our Awards and Qualifications
Kerrigan Roofing and Restoration holds a GAF Master Elite® contractor designation. This qualification requires that we meet with GAF's rigorous standards and constantly keep up-to-date with the latest developments in the roofing industry. This places us at the top 3% of all roofing companies in the US.
We are also an Angie's List Super Service Award Company. This is evidence of the trust homeowners and commercial building owners place in us. It means that we maintained an A rating for our overall grade, our recent grade, and our review period grade for Angie's List. Our customers are the ones that leave the ratings on Angie's List, which is why we're proud that we've left such a positive impression.
This award honors excellence in our industry, and less than 5% of thousands of businesses earn this award each year. These two qualifications make us the top roofing contractor in Cincinnati, OH, and a great choice for your project.
With proper care and maintenance, your roof will protect your commercial building for years to come. Kerrigan Roofing and Restoration will do our best to exceed our customer's expectations with every project. Give us a call to learn more about our commercial roofing services, or about our other products and services. You can also schedule a free roof inspection and estimate
"(Required)" indicates required fields