As a facility administrator or building owner, one of your major concerns is keeping your roof in good shape. Some do that by handling roof problems as they arise. Others schedule regular roof maintenance to get ahead of issues proactively before they become a bigger problem and major catastrophe.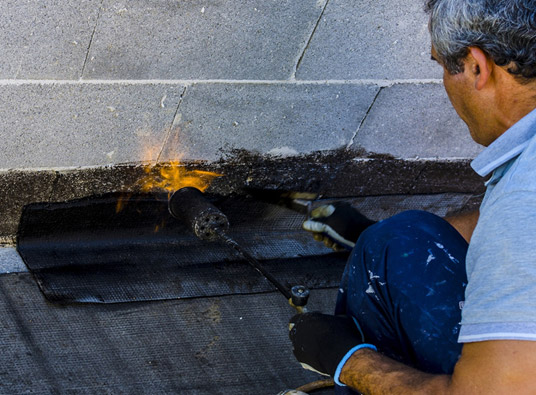 As one of your local roofers in Columbus, Ohio, we are committed to helping you keep your roof looking as good as new for a long time. First, here's what you need to know about proactive and reactive maintenance.
Proactive vs. Reactive Maintenance
Education combined with strategic budgeting is a powerhouse duo in managing a building. To make the most of your investment, you need to understand what must be done and how much should be allocated simultaneously.
Which is better: proactive or reactive maintenance? The great thing about proactive maintenance is that it helps you deal with roof issues in advance. By contrast, reactive maintenance could come too late; by the time you finally get to it, the damage your roof has sustained could be beyond repair.
According to BUILDINGS.com, owners and managers who react to problems as they happen pay more per square foot than those who invest in regular roof inspections and repairs. Proactively maintained roofs are also said to last 8 years longer than structures that were reactively kept. Proactive maintenance is the clear winner, the answer to every facility manager's and building owner's problem in preserving good roofs.
Deal with Roof Issues Early On
Given factors such as degeneration and weathering, wear and tear in roofs will be inevitable. This is where proactive roof maintenance comes in. You'd be surprised how much you can save if you decide to act on roof issues ahead of time. Proactively maintained roofs provide better quality protection against the elements and help keep a comfortable temperature inside your building, which will surely help with employee productivity.
Kerrigan Roofing believes in the power of proactive maintenance. Our workers are highly trained and properly equipped to conduct repairs in any commercial structure, and if your roof is beyond repair, we will be the ones to advise you about replacing it. As the go-to roofing contractor in Columbus, OH, we make sure to use top of the line products such as those from GAF to help you protect your investment.
To learn more about our services, give us a call at (614) 423-5740. We will be ready to assist you.
"(Required)" indicates required fields