Qualified Roofing Contractor Providing Proper Ventilation to Roof Systems
Proper attic ventilation is vital to your roofing system. A healthy ventilation system can protect your structure from damage, help reduce your energy bills and prevent ice dams from developing on your roof. If you need professional ventilation services, turn to Kerrigan Roofing and Restoration. Since 2008, we've been Ohio's go-to roofing contractor for installing, repairing and maintaining healthy roof ventilation systems.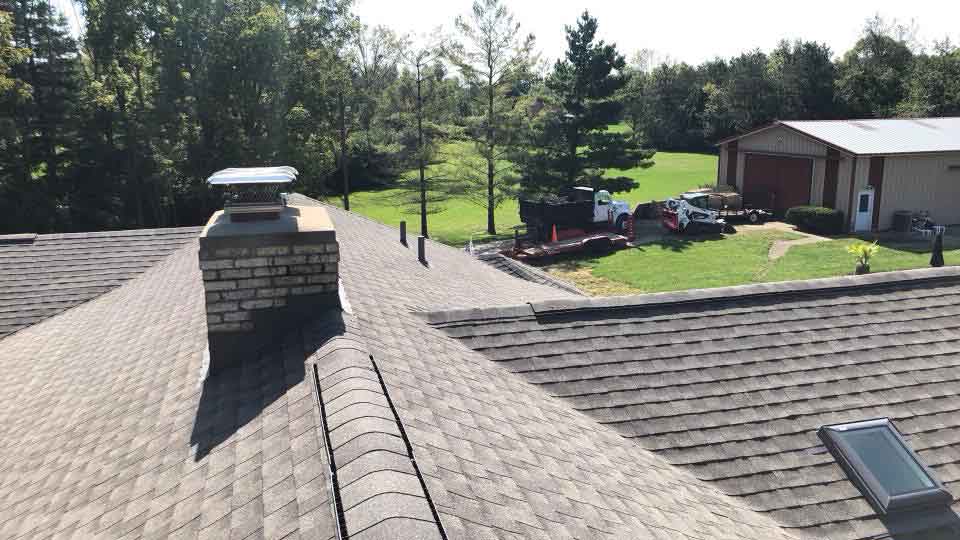 The Many Dangers of Poor Ventilation
Poor ventilation can be devastating to a home or business. Not only can it destroy your roofing materials, it can also increase your energy bills and cause costly deterioration to your structure's insulation. Proper ventilation can protect your roof and offer several other benefits, including:


Promote air circulation in the attic
Save you cash on air conditioning bills
Extend the life of sheathing & roofing materials
Decrease likelihood of ice dam formation
Prevent condensation & moisture from forming in the attic
Reduce chance of mold formation


We don't want your structure to suffer, and the experts at Kerrigan Roofing and Restoration can address any issues in your attic intake vents, exhaust vents, louvers, soffits, ridge vents and turbines. From start to finish, we can ensure that your ventilation project ends with reliable results that protect your roof!
GAF Insulation Calculator
The U.S. Federal Housing Authority recommends a minimum of at least one square foot of attic ventilation (evenly split between intake and exhaust) for every 300 square feet of attic floor space. Use this handy calculator from GAF to assess your insulation needs.
From our eco-friendly products to our factory-certified techniques, Kerrigan Roofing and Restoration can assist you with all aspects of your roof ventilation project. Give us a call at (937) 848-6056 in Xenia or (614) 373-2519 in Dublin, or contact us online to learn more about our professional roofing services. As a leading roofing contractor, we have the state-of-the-art tools, technologies and talent to exceed your expectations!
"(Required)" indicates required fields