A roof replacement project can be overwhelming, especially if it's your first time. However, knowing what to do and expect can make the process less daunting. In this post, Kerrigan Roofing & Restoration shares some of the things to expect on a reroofing project.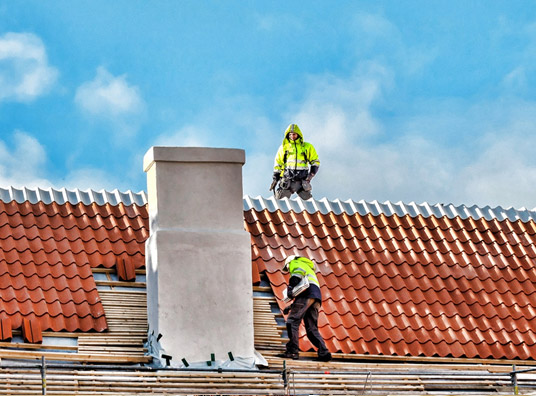 #1. Expect Plenty of Noise Making
This may seem petty, but it can cause serious problems, especially if you live with someone who has sleeping problems. Installing any type of roofing in Columbus, Ohio may take time. It's important to be sure that everyone in the household can bear with two or so weeks of construction-related noise.
#2. Expect Lots of Decision Making
It is possible that the reason your roof didn't make its lifespan is that the materials used for construction were subpar. It is therefore important to be extra careful when choosing the materials for your new system. Kerrigan Roofing and Restoration offers an array of top-grade roofing options, and we can help you choose the one that will work best for your home.
#3. Expect Plenty of Getting-to-Knows
Finding a reliable contractor that can give you the best value for money may be the hardest part of your reroofing project. Fortunately, Kerrigan Roofing and Restoration is here to handle your entire project from start to finish. You can ask us for a list of referrals and completed projects. This is to help you get a feel of how working with us will be like and how the finished product may look.
Whether we will be performing roof repair in Dayton, Ohio or a full replacement, we will set your expectations properly. You can also expect us to be around to cater to your post-project concerns.
If you trust the people you work with, a roof replacement project is never daunting. Turn to no less than Kerrigan Roofing and Restoration for honest and quality services. Call us today at (937) 310-7831 if you're in Dayton, (614) 423-5740 if you're in Columbus, or (513) 445-6190 if you're in Cincinnati.
"(Required)" indicates required fields