If you're planning to upgrade your home, many professionals will tell you to prioritize working on your exterior design. Changing the look of your home's exteriors will dramatically boost its curb appeal. Regardless if you have a spacious or limited outdoor area, you can still make your exteriors more attractive with a few home improvement projects.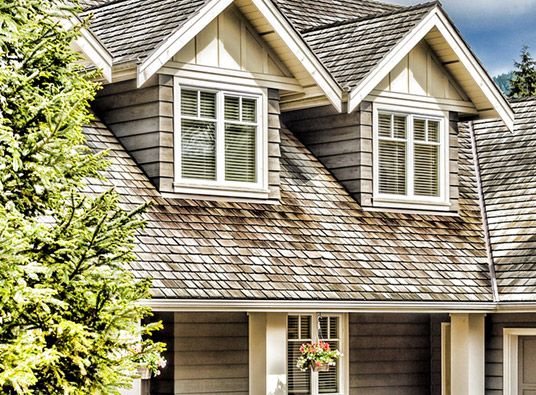 Kerrigan Roofing & Restoration is your top choice for these projects, including roofing in Dayton, Ohio. In this post, we provide four design tips to help you improve your home's exteriors:
1. Install efficient windows. Different window styles offer different functionalities. Nonetheless, make sure that the windows you choose are durable and efficient, regardless of their style. For a more beautiful view of your outdoors, our bay and bow, casement, and picture windows are your best options. For increased ventilation, choose our double-hung and sliding windows.
2. Choose the right replacement roof. Your roof should not only be pleasing to the eyes; it also needs to improve your property's longevity. Each type of roofing system has its own advantages over the other. To choose the right one for your home, identify your home's specific needs. Kerrigan Roofing & Restoration provides a wide range of roofing options, including asphalt shingles and metal roofs. To help maintain your roof's functionality, we also offer renovation, maintenance, replacement, and roof repair in Dayton, Ohio, among other services.
3. Choose the right material for your siding. When it comes to your exteriors, your siding plays a significant role. After all, it covers the majority your exteriors. Its overall functionality depends on its material composition. One of the most preferred types of siding is vinyl siding, as the material provides superior strength and energy efficiency. With our vinyl siding, you'll have peace of mind knowing that it will protect your home and improve its curb appeal.
4. Use skylights to light up your home. Allow natural light to enter your home by installing skylights. The skylights we provide can help enhance your home's charm by lightening up dark areas in your home. These will make your home look greater from the outside. You may also install these in your deck or yard, if possible.
When you upgrade your home's exterior, you make it more appealing. Exterior design projects can also add up to your home's value. When you need help in implementing these projects, get in touch with the leading home improvement company in Ohio: Kerrigan Roofing & Restoration.
Give us a call today to get a FREE estimate from the top home improvement professionals in your area.
"(Required)" indicates required fields