Storm chasers are also called "fly by night roofers" because they conveniently knock on your door right after bad weather has hit your area. Since they come at the most convenient time and deliver false promises of repairing your roof at a low cost, it's easy to buy into them. However, if you want quality workmanship and continuous support from your contractor, then you should leave the job to the professionals.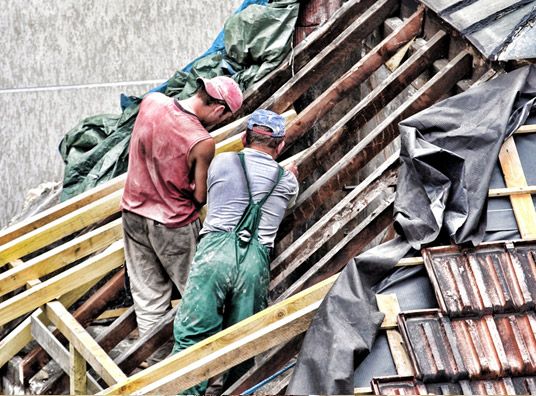 Kerrigan Roofing and Restoration, a trusted roofing contractor in Dayton, OH, shares some tips to avoid being a victim of storm chasers:
#1. Be Present
Some drifter companies would try to earn extra money from you by faking storm damage with golf balls and hammers. You can ensure that doesn't happen by not allowing anyone onto your property without you present.
#2. Know Your Contractor
Before allowing your contractor access to your home, you have to get to know them first. Ask for the company's address and contact numbers. Visit the physical office, if possible. You'll also want to confirm with their insurance and bonding companies if their liability and worker's compensation policies are big enough for your project.
Note that some storm chasers may try to appear homegrown by setting up a temporary office or using a local company's name. Make sure to check their service vehicles for out-of-state license plates.
#3. Pull Permits and Licenses
A legitimate company should be able to present all necessary building permits prior to doing your project. You would also want to check your community's local licensing board and state attorney general's office for any complaints or disciplinary action.
#4. Never Make Full Payments Upfront
Be wary of roofers who demand full payment for your roof upfront. A reliable contractor such as Kerrigan Roofing and Restoration will check with your insurance company first. We will not pressure you into signing a contract. We want you to have peace of mind knowing that your roofing in Cincinnati, OH is in good hands.
Call Kerrigan Roofing and Restoration for prompt, reliable, and high-quality roofing services. Call us today at (937) 310-7831 if you're in Dayton, (614) 423-5740 if you're in Columbus, or (513) 445-6190 if you're in Cincinnati.
"(Required)" indicates required fields