Few home components are as important as the roof. This protects all other parts of your home from different weather conditions. It also keeps you and your family comfortable all year long.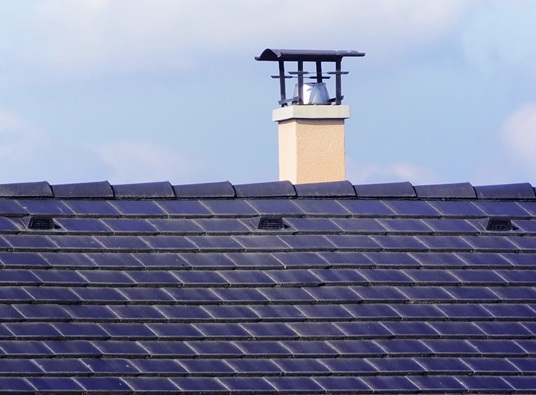 As harsh elements can take their toll on your roof, it will eventually suffer wear and tear. To ensure many years of protection, Kerrigan Roofing & Restoration recommends that you schedule regular maintenance.
What Is Roof Maintenance?
Roof maintenance assesses your roofing in Dayton, Ohio, in terms of damage experienced and remaining years of service life. Proper roof maintenance includes inspection of the following components:
• Vents – The seals on your roof vents will crack due to age. When this happens, small animals may enter your home. Resealing will ensure that water and animals are kept at bay.
• Flashing – This also keeps water away from the internal structure of your home.
• Shingles – Professional inspectors can check for broken, curled, or warped shingles and make sure they install durable materials when replacing damaged shingles.
• Gutters – Clogged gutters can cause serious water damage to your siding and windows. Maintenance entails clearing of leaves and other debris inside gutters and downspouts.
• Attic – If you notice mold or moisture condensation in your attic, you may have improper ventilation.
Why Hire Professional Roofers?
Proper inspection and maintenance requires the services of the premier roofing contractor in Columbus, OH, Kerrigan Roofing & Restoration. We make sure to inspect all areas of your roofing for damage. We will then recommend the necessary repairs to strengthen your current roofing system. By fixing issues before these become worse, you are saving money on costly repairs or even replacement.
Any roofing service requires skills and knowledge, so it's best that you leave them to the experts. This way, you can improve your roof's life span and ensure the safety of your home.
For a reliable roof maintenance program, you can trust Kerrigan Roofing & Restoration. We are a GAF Master Elite™ contractor who specializes in maintenance, repair, and replacement of residential and commercial roofs. We have been serving Greater Dayton, Columbus, and Cincinnati since 2008, ensuring quality work, superior services, and customer satisfaction.
Fill out our contact form to learn more about our roofing services.
"(Required)" indicates required fields